A For Athens Roof Bar & Restaurant
Breakfast
Our meals start with breakfast where our buffet, enriched with selected Greek products, handmade and cooked by our creative kitchen 100%, introduces you from the early hours of the day to the Greek culinary aromas and Greek flavors, so that you can seize your day full of energy and enjoy it.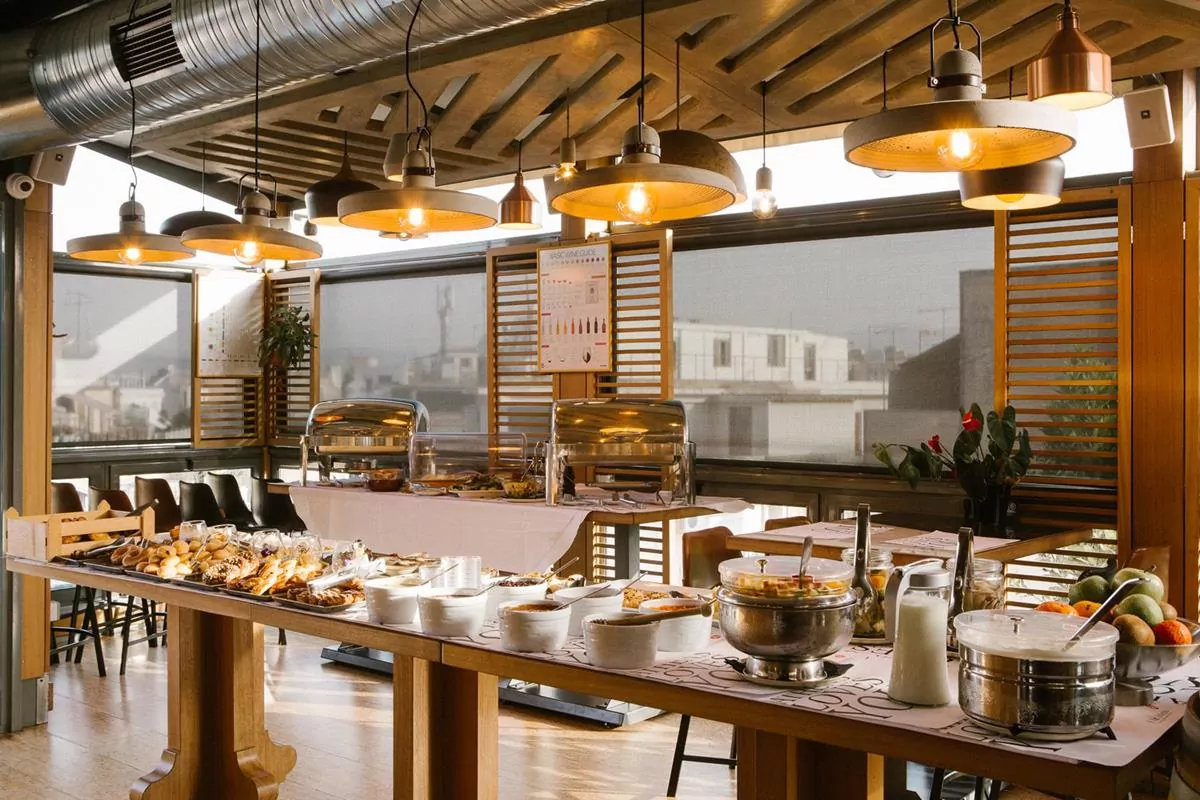 Restaurant
Then our special Chefs, using pure and fresh Greek goods, offer imaginatively creative dishes that fill your taste buds with Greek elements. When these creations are combined with our own sommeliers, they will put you on a special culinary journey with a lot of love and passion for Greek wine, during which you will feel the true Greek hospitality at a unique level. What gives uniqueness to the experience you live is that all your senses can and are stimulated: smell, taste, sight, hearing and touch.
Cocktail Bar
At night, the most magical way to end your day emerges, as you can leave yourself in the hands of our hotel's bartender-mixologist. They, in turn, will introduce you to the world of alcohol and cocktails in a unique way that only they know. The creation of cocktails takes on almost culinary dimensions, making you taste and see in your glass harmonious combinations of ingredients that you would never have thought of.