Porto Hydra: The "little Venice" of Greece
An idyllic settlement just 2.5 hours from Athens, with canals reminiscent of the famous Italian city
No one can imagine it, but just 2.5 hours from Athens, a settlement has been formed, the like of which does not exist in Greece. Many of those who have visited Porto Hydra compare it to Miami, but due to the canals that characterize it, it is probably more correct to call it "little Venice".
Porto Hydra is located on the south coast of Argolis, very close to the village of Plepi, at a distance of about 10 kilometers from Ermioni. However, it is not a settlement with a long history, but a modern creation. Which began to be built on the initiative of businessman Nikos Konstantinidis, who already had to his credit the creation of Hydra Beach in 1965 – one of the most famous five-star hotels in Ermioni.
Konstantinidis focused on an uninhabited coastal area that then belonged to the Plepi estate. The latter covered an area of ​​several thousand acres until 1957, when the government of Constantinos Karamanlis decided to expropriate a large part of it, so that it could be used for the needs of local breeders. From the lands that remained, its owners then allocated a piece for olive cultivation and sold the most coastal part to Konstantinidis. He opened another well-known hotel there – the Porto Hydra – but he also started planning something different.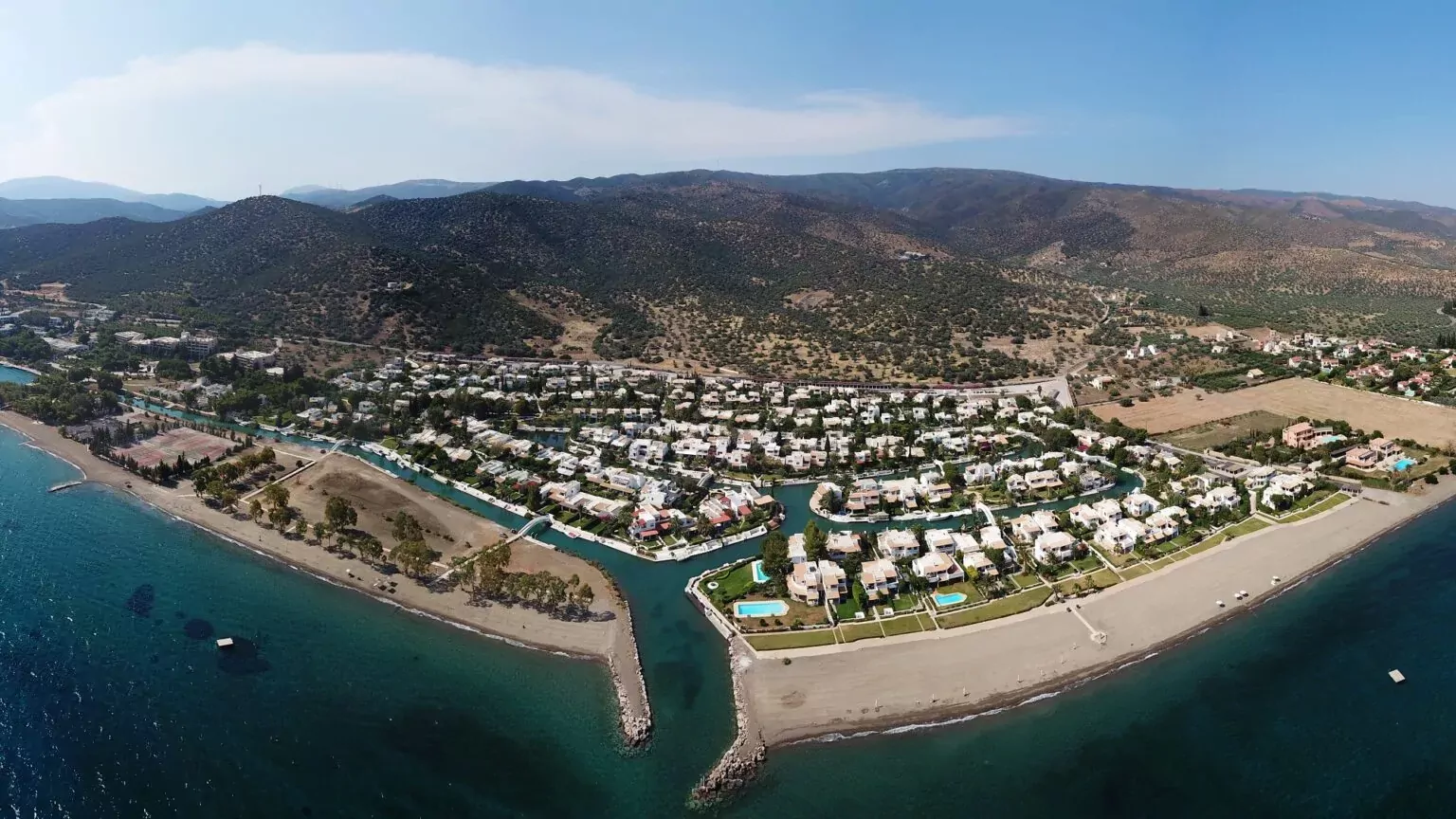 Just beyond the hotel, then, thinking in terms of environmental criteria pioneer for his time (the locals say that not a single tree was cut down in the construction of Hydra Beach), Konstantinidis built a system of floating canals with a total length of 3.5 kilometers . Which resulted in the formation of two artificial islands between the parts of the usable coast – one smaller and one larger.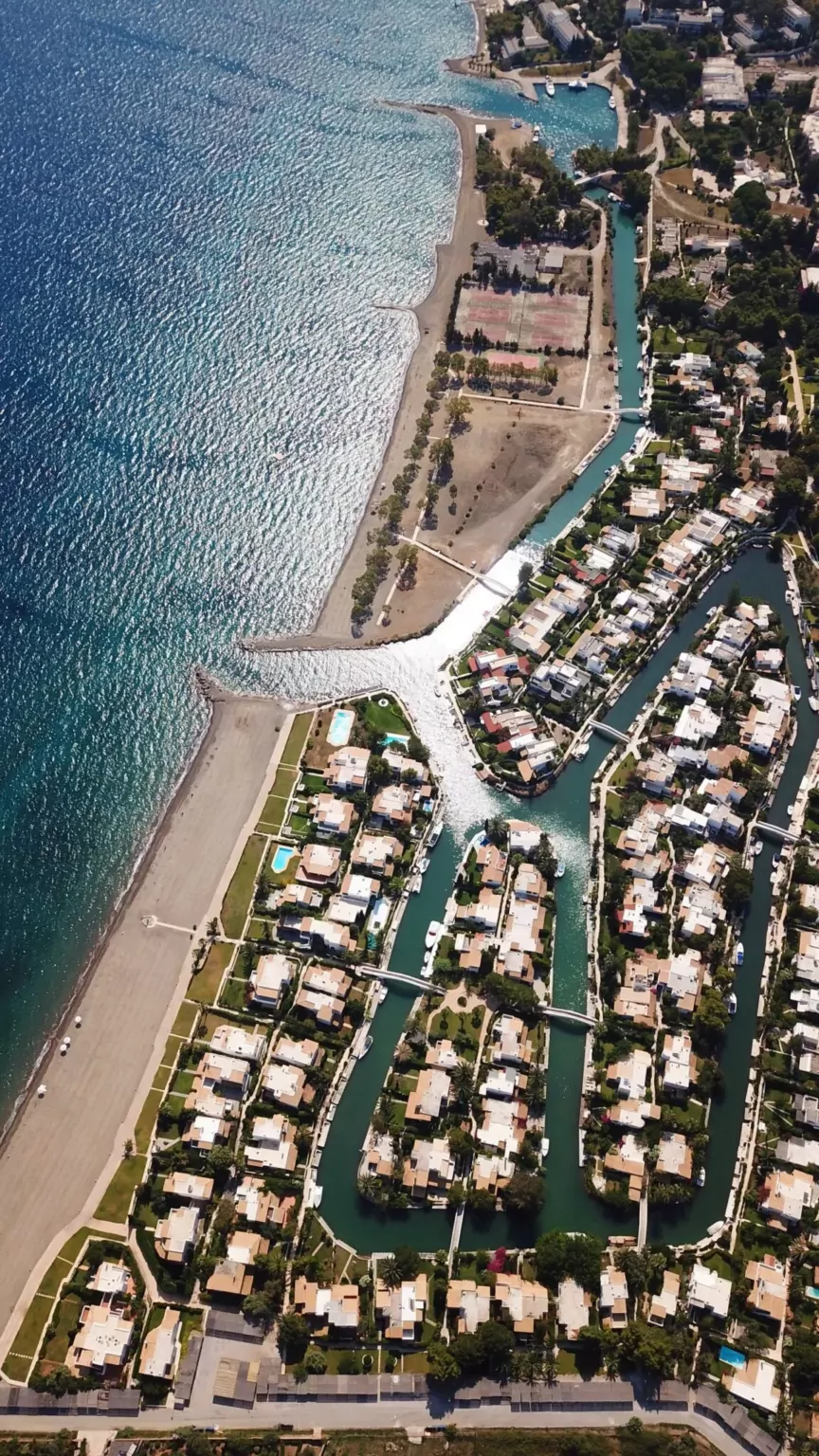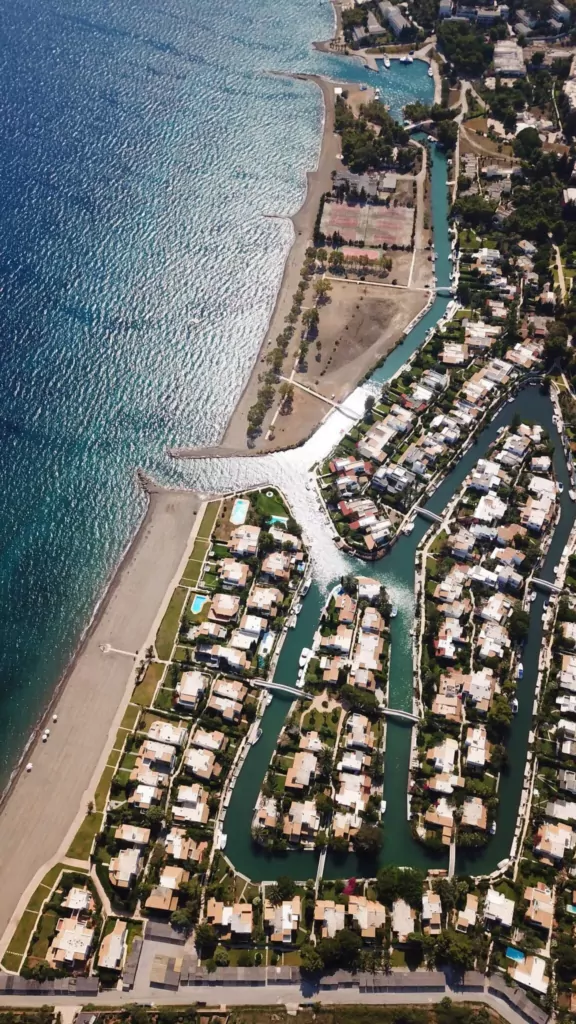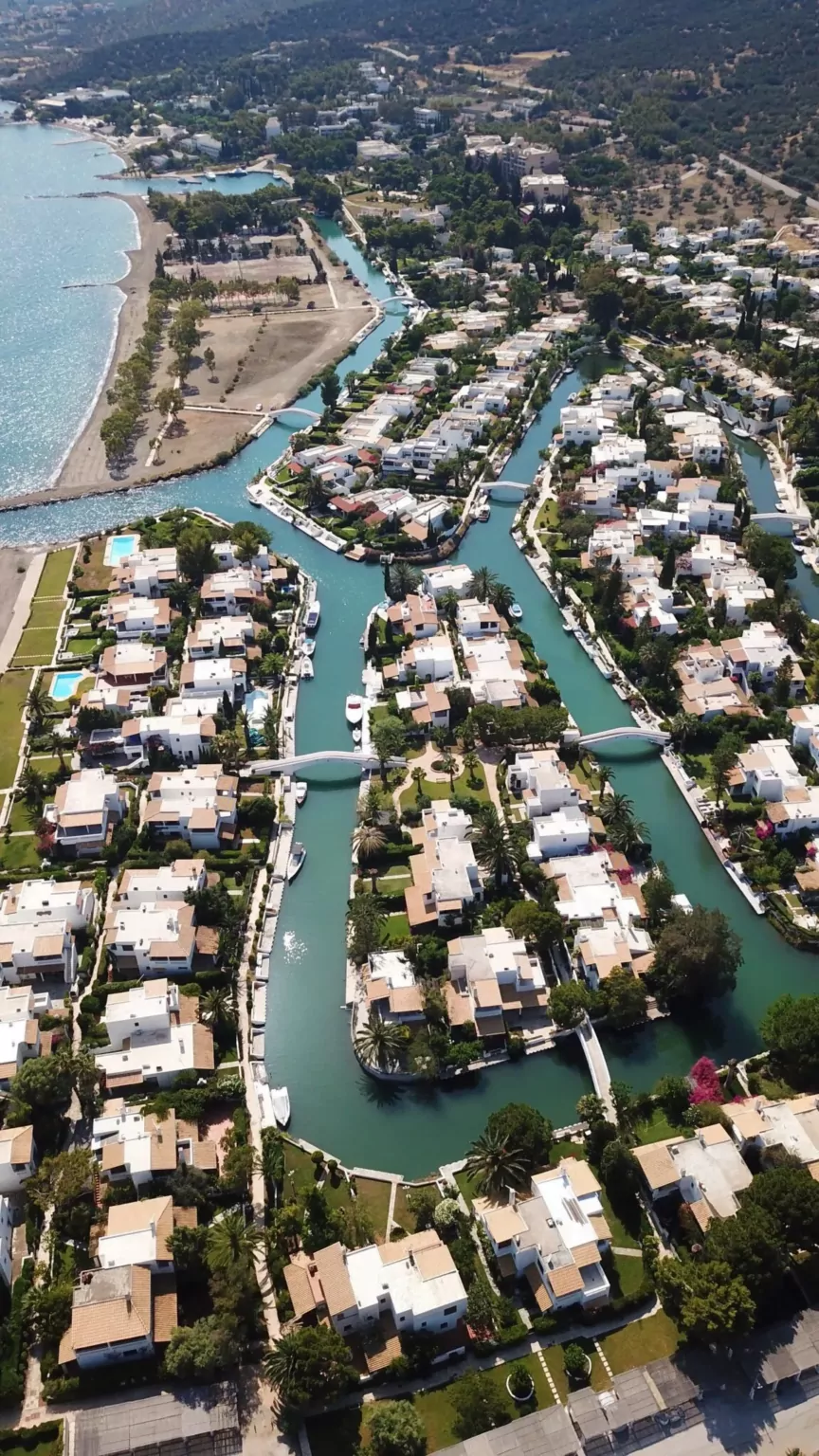 Houses were then built on the entire area, which were then sold to private individuals. Construction was completed in 2005, articulating 330 villas. Some of them are only accessible by boat, some are also offered for rent to those who wish to visit Porto Hydra, while the islets are connected to the mainland (and to each other) through arched bridges.
Due to the proximity to the hotel of the same name, the settlement was also named Porto Hydra when it was first formed in 1970, then being recognized by the official name "Akti Hydra" (1971). However, Porto Hydra prevailed, a fact that later caused confusion for those who wanted to write about the place: others e.g. they considered it a hotel, while some thought that the Hydra Coast was a distinct settlement.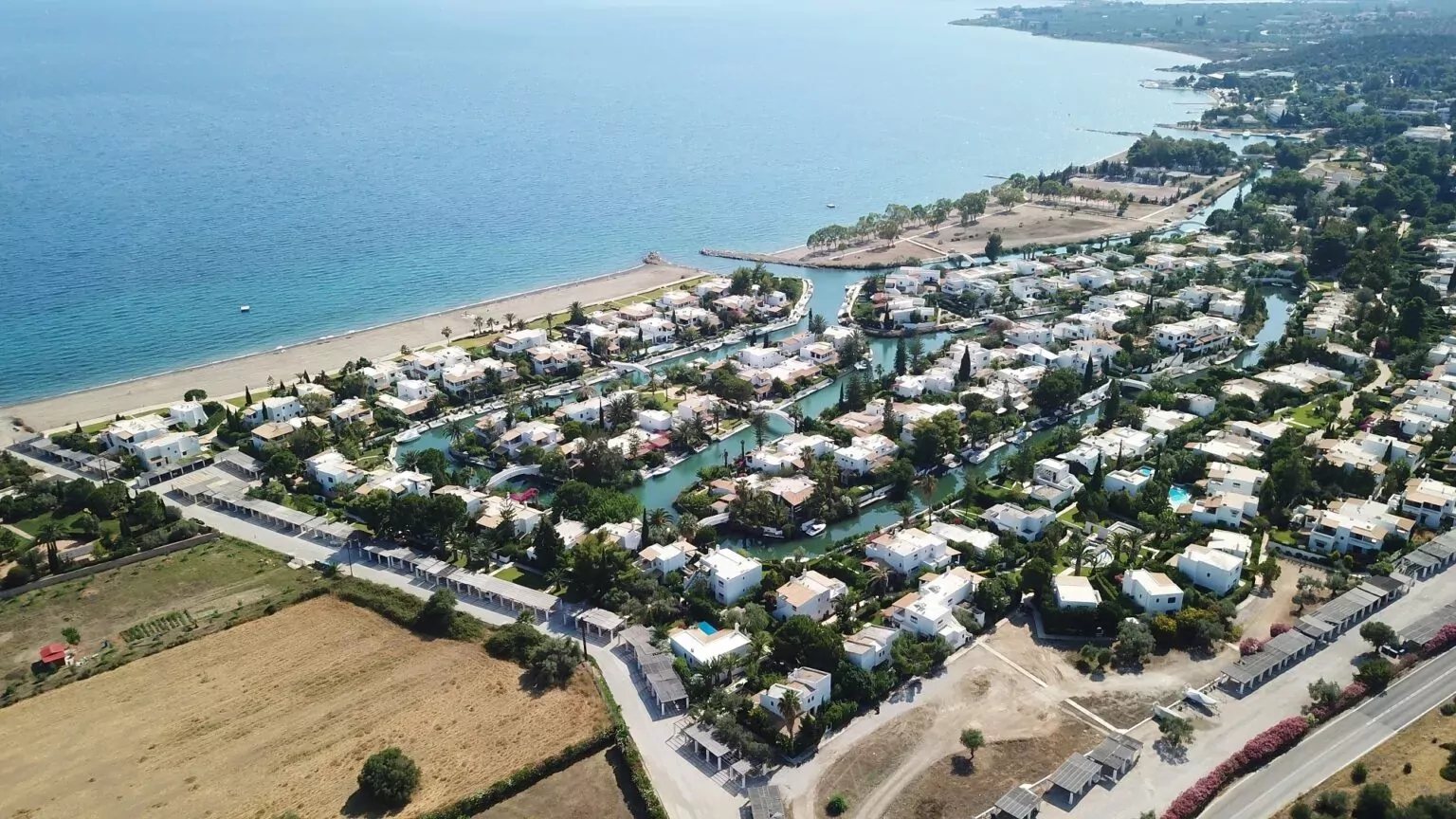 In contrast to the aforementioned hotels that did not withstand the impact of the financial crisis of 2007-2009 and changed hands, the image of Porto Hydra remains idyllic, presenting features unique to Greece. Although there are also permanent residents (only 7, according to the 2011 census), the settlement comes alive in summer, when visitors who rent the villas or those who keep them as holiday homes come there – with the boats parked outside them creating an unprecedented spectacle for domestic data. The complex is guarded on a 24-hour basis by a company selected through a tender, while internally it functions like a small municipality, with a nine-member council elected every 2 years by those who hold a property title.
Something that also impresses is the abundant greenery of the gardens, with several having trees (palm trees are particularly characteristic). The visitor is thus given the impression of seeing a small forest in the sea. This, in turn, is considered spotless and has been awarded for many years with the blue flag of the European Union.
Starting from Athens you can reach Porto Hydra either by road or by sea. By car, you will cross the national road of Athens-Corinth, from which you will exit on the provincial road of Corinth-Epidavros-Kranidi, then following Kranidi-Hermioni-Thermisia. Porto Hydra is about 2 kilometers from Thermisia, with the route being completed in about 2.5 hours.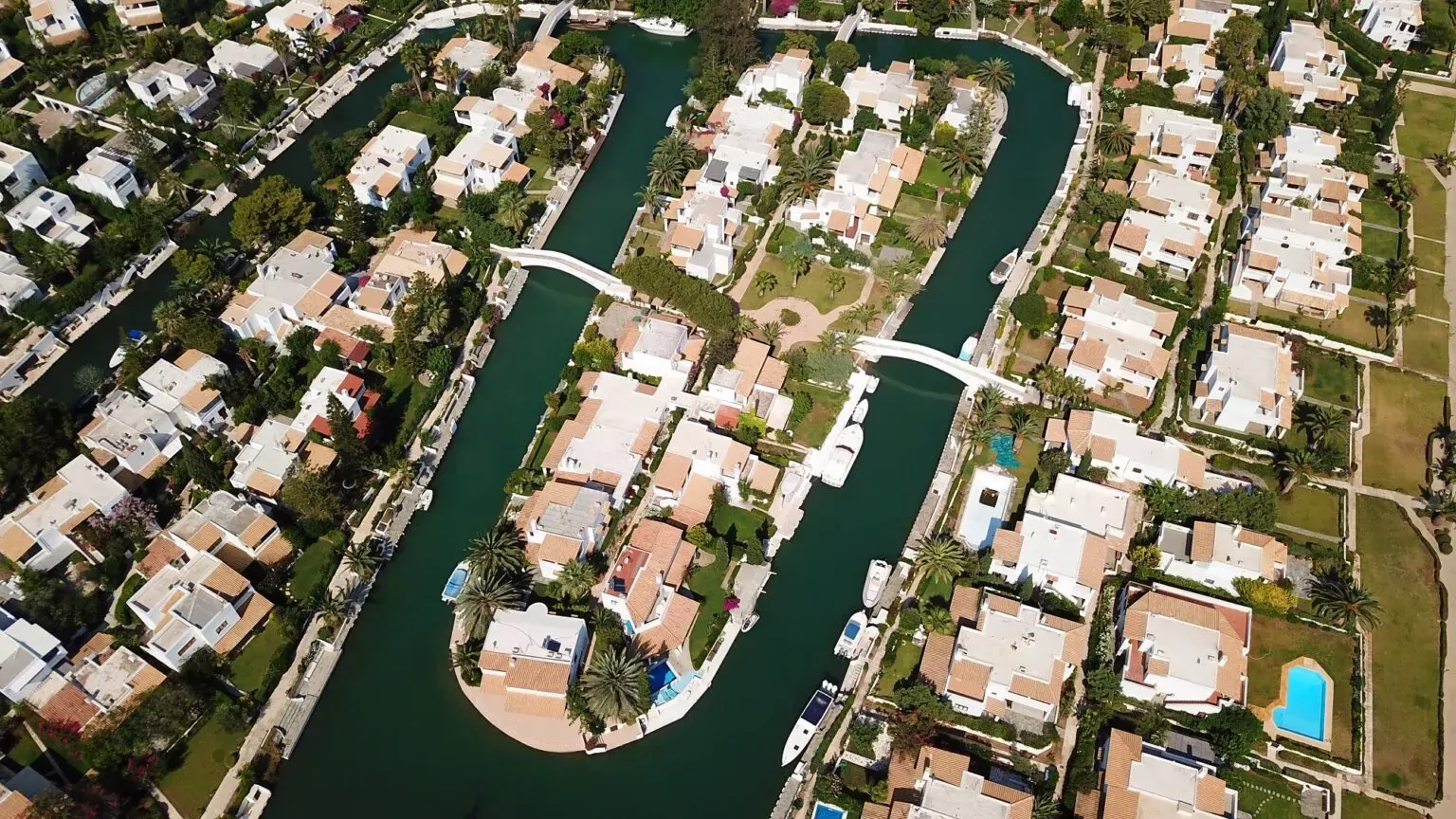 If you wish to go by sea the easiest way is to go to Piraeus, board a flying dolphin to Ermioni and from there drive the remaining 12 kilometers to Porto Hydra. Alternatively, you can of course also take the ferry to Poros, then crossing to Galatas; simply from there the distance is 28 kilometers.