Discover Culinary Excellence at Varoulko Restaurant: A Michelin Star Experience with Chef Lefteris Lazarou
Nestled on the shores of Athens, Varoulko Restaurant stands as a beacon of culinary innovation and gastronomic delight under the esteemed guidance of Chef Lefteris Lazarou. With an illustrious culinary career and a Michelin Star to its name, Varoulko Restaurant is a testament to Chef Lazarou's mastery and dedication to the art of fine dining.
About Chef Lefteris Lazarou:
Meet Chef Lefteris Lazarou, the visionary behind Varoulko Restaurant and a true luminary in the world of gastronomy. With a profound passion for seafood and a commitment to sourcing the freshest ingredients from local waters, Chef Lazarou has redefined Greek cuisine. His innovative techniques and unwavering dedication to quality have earned Varoulko Restaurant its well-deserved Michelin Star, making it a destination for discerning food enthusiasts.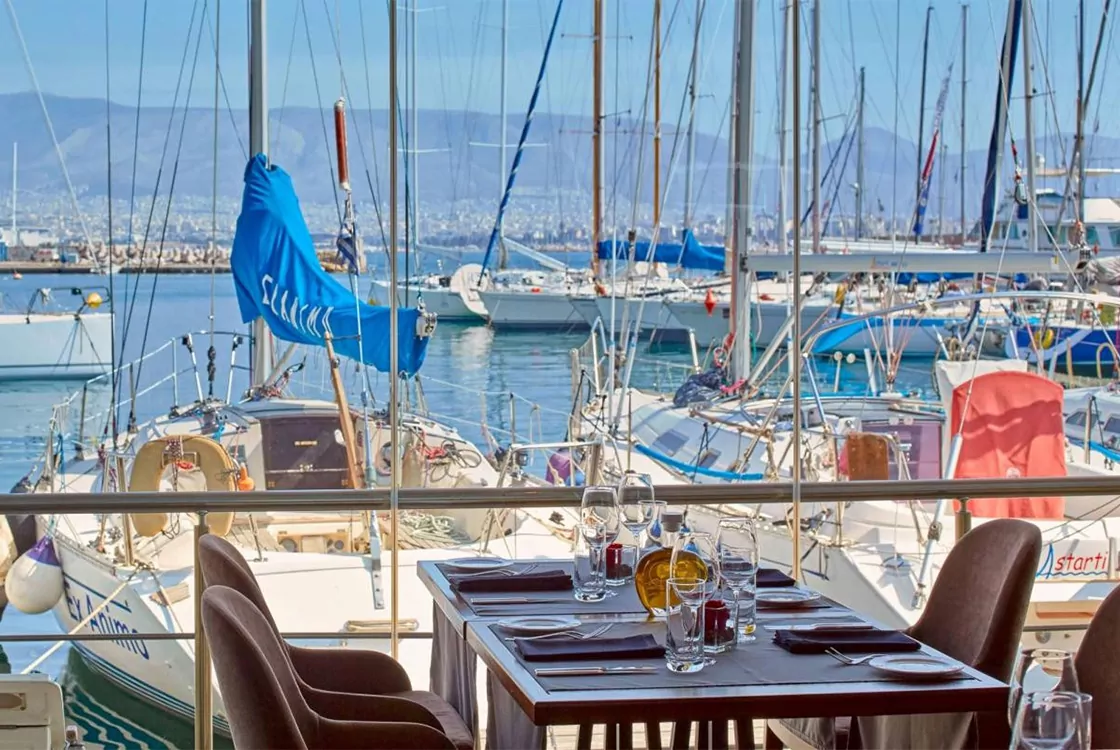 Prepare your senses for an extraordinary culinary odyssey at Varoulko Restaurant. Chef Lazarou's menu is a symphony of flavors, where the freshest seafood mingles with handpicked ingredients to create dishes that are as visually stunning as they are delectable. Each plate is a work of art, meticulously crafted to showcase the natural essence of the ingredients and the creativity of the chef.
The Michelin Star Experience:
Varoulko Restaurant proudly boasts a Michelin Star, a testament to its exceptional quality and culinary brilliance. Diners can expect nothing but the finest when they step into our elegant dining space. From the warm ambiance to the impeccable service, every aspect of your experience at Varoulko Restaurant is designed to elevate your senses and create lasting memories.
Set against the backdrop of the azure Mediterranean Sea, Varoulko Restaurant offers a sophisticated and intimate atmosphere. The contemporary décor, paired with panoramic views of the sea, creates a tranquil setting for an unforgettable dining experience. Whether you're celebrating a special occasion or simply indulging in a culinary adventure, Varoulko Restaurant provides the perfect ambiance for every moment.
We invite you to join us at Varoulko and embark on a culinary journey that transcends the ordinary. Indulge in the exquisite creations of Chef Lefteris Lazarou and experience the true essence of Greek seafood cuisine.
Share this tour with your friends​