Hytra Restaurant: A Michelin-Starred Culinary Odyssey with Chef Giorgos Kataras
Welcome to Hytra, an exquisite culinary haven in the heart of Athens, where gastronomy is elevated to an art form under the visionary guidance of Michelin-starred Chef Giorgos Kataras. Nestled amidst the vibrant cityscape, Hytra invites you on a journey of unparalleled flavors, culinary innovation, and refined elegance.
Meet Chef Giorgos Kataras:
Chef Giorgos Kataras, the creative genius behind Hytra's culinary marvels, is renowned for his avant-garde approach to traditional Greek cuisine. With a deep respect for authentic ingredients and a passion for experimentation, Chef Kataras crafts dishes that push the boundaries of taste and presentation. His expertise has earned Hytra the prestigious Michelin Star, making it a beacon of culinary excellence in Athens.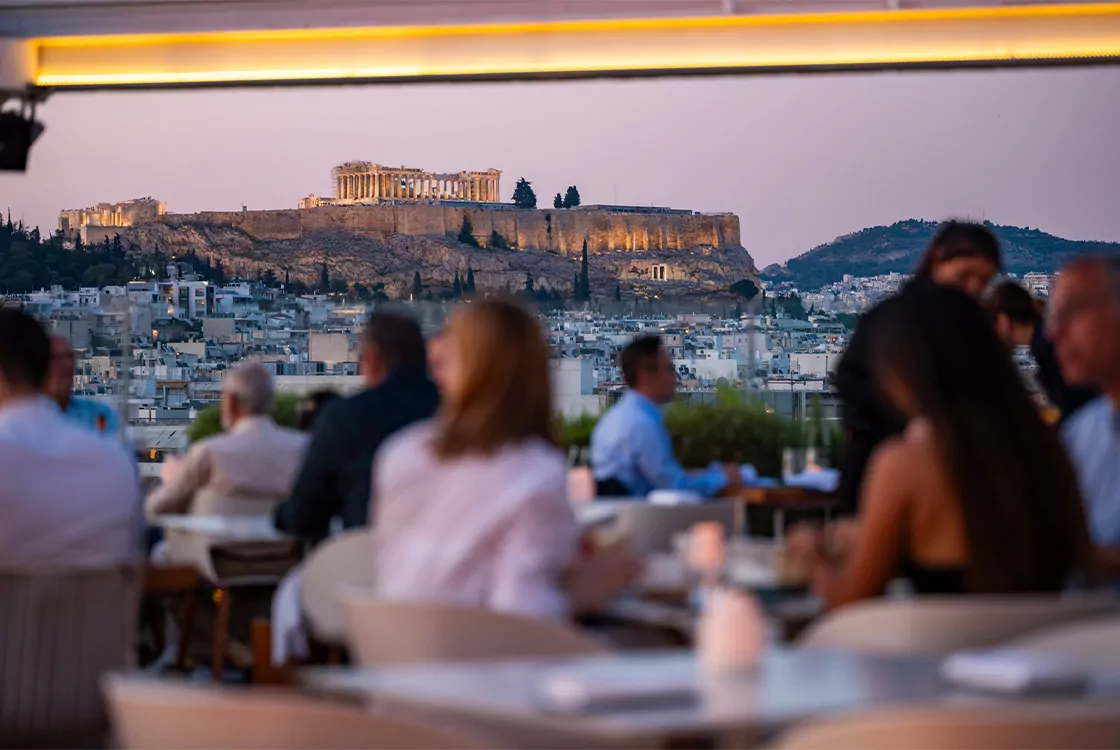 At Hytra, diners are treated to a symphony of flavors that celebrate the rich tapestry of Greek ingredients. Chef Kataras' menu is a masterful blend of tradition and innovation, where classic dishes are reinvented with contemporary flair. Each plate is a work of culinary art, meticulously prepared to tantalize the senses and ignite the palate. From the first bite to the last, every dish at Hytra is a testament to Chef Kataras' culinary expertise and passion for perfection.
The Michelin-Starred Experience:
Hytra proudly holds a Michelin Star, a testament to its unwavering commitment to culinary excellence. When you dine at Hytra, you embark on a gastronomic adventure that transcends the ordinary. Impeccable service, an extensive wine selection featuring the best of Greek vineyards, and a sophisticated ambiance complement the extraordinary flavors, ensuring an unforgettable dining experience.
Hytra's elegant ambiance creates a captivating atmosphere, blending modern sophistication with a touch of Greek hospitality. Whether you're savoring a romantic dinner for two or hosting a special celebration, the restaurant's chic interior and panoramic views of Athens provide the perfect backdrop for an exceptional dining experience.
We invite you to immerse yourself in the culinary wonders of Hytra and experience the artistry of Chef Giorgos Kataras. Indulge in a culinary masterpiece where every dish tells a story of innovation, tradition, and unparalleled taste.
Share this tour with your friends​